The Compass Point Recruitment team raises money for St Nicholas Hospice Care
We're delighted to report that the Compass Point Recruitment took part in Girls Night Out 2019, completing a sponsored walk for women, raising money for St Nicholas Hospice Care.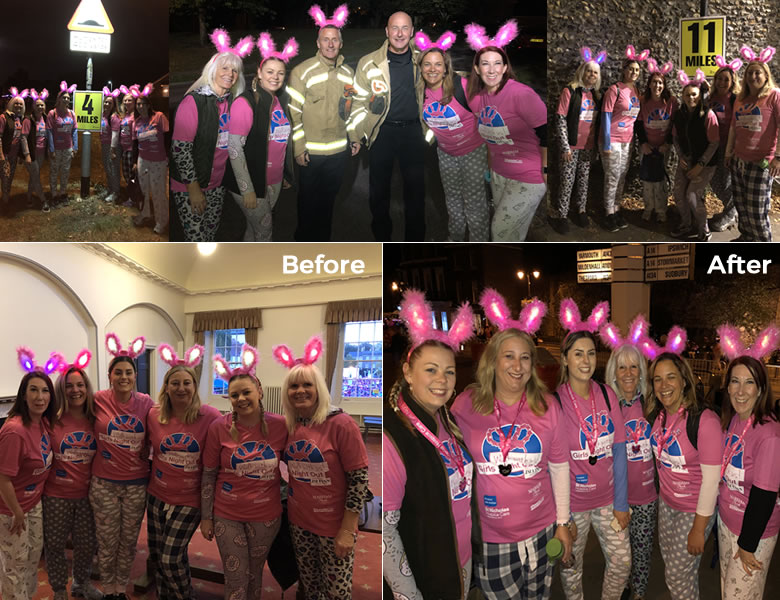 Some images from the night including some members of the local fire brigade.
Girls Night Out took place on Saturday, 14 September 2019, at 6.30pm, on Angel Hill, Bury St Edmunds. We joined thousands of others as they donned their pyjamas, a pair of glowing bunny ears and a huge smile to walk through Bury St Edmunds.
We were supporting St Nicholas Hospice Care. They have to raise £11,000 a day to continue to offer emotional and physical support to more than 400 families dealing with long-term and life-threatening illnesses in West Suffolk and Thetford.
We are hoping to raise lots of money for such a great cause and, if you would like to help us make it happen, please use the link below: